The Vicar Father Shaun is on sabbatical until 4th November 2023.
In his absence, please contact Revd Anna.
I was ordained in 1989 and became the Vicar of the United Benefice of St Aidan and St Leonard in March 2020. I'm married to Mo (also a priest) and we are bossed by Winnie, our beautiful Labradoodle! I'm a keen musician (organist), golfer and follower of a certain football club that's by the sea at the end of the M55. It's a joy to live and minister in Bamber Bridge and Walton-le-Dale, and a warm welcome awaits you in both of our churches.
Hi, I started in the benefice in July 2021 after training for ministry at St Mellitus College. I grew up in Finland. I'm married to Andy and we have two children and two little dogs. I love the outdoors and baking.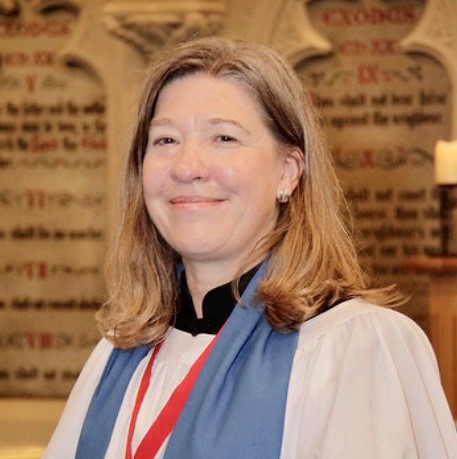 I became a Licensed Lay Minister in 2018. When I am not working as a Lecturer, I enjoy socialising with my family and friends, walking – especially with our dog, jogging and reading. I still aspire to pick up my clarinet or saxophone again at some point…!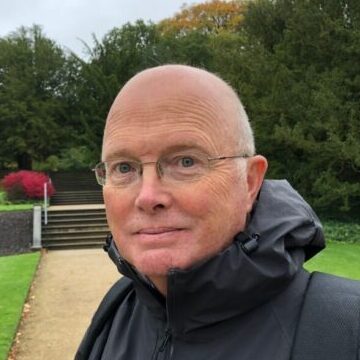 I was ordained in 2009 and became assistant priest at St Aidan's and St Leonard's from 2015. I am married to Ruth and enjoy walking our dog, playing the banjo, mandolin, and guitar ( although not all at the same time). I can be seen leading some of the worship services in the Benefice or playing in the music group.
Pastoral care and visiting
If you or anyone else you know would benefit from a visit from someone in our pastoral team, please contact Rev Nick: [email protected].

If you can't reach anyone from the church and need to talk to someone urgently, please contact:
The Samaritans https://www.samaritans.org/ Call 116 123 for free

The United Benefice of St Aidan and St Leonard is committed to the safeguarding of children, young people and adults. We follow the House of Bishops guidance and policies. My role as the Benefice Safeguarding Officer is to provide support, advice and information on all matters concerning the safeguarding of children and vulnerable adults in our two parishes. If you have any concerns or questions, please contact me.
If you have immediate concerns about the safety of someone, please contact:
The Police: 999
Lancashire County Council Children's Services: 0300 123 6720
Lancashire County Council Adults' Services: 0300 123 6721
Blackburn Diocesan Safeguarding Officer – Cath Smith: 07711 485170 / [email protected]