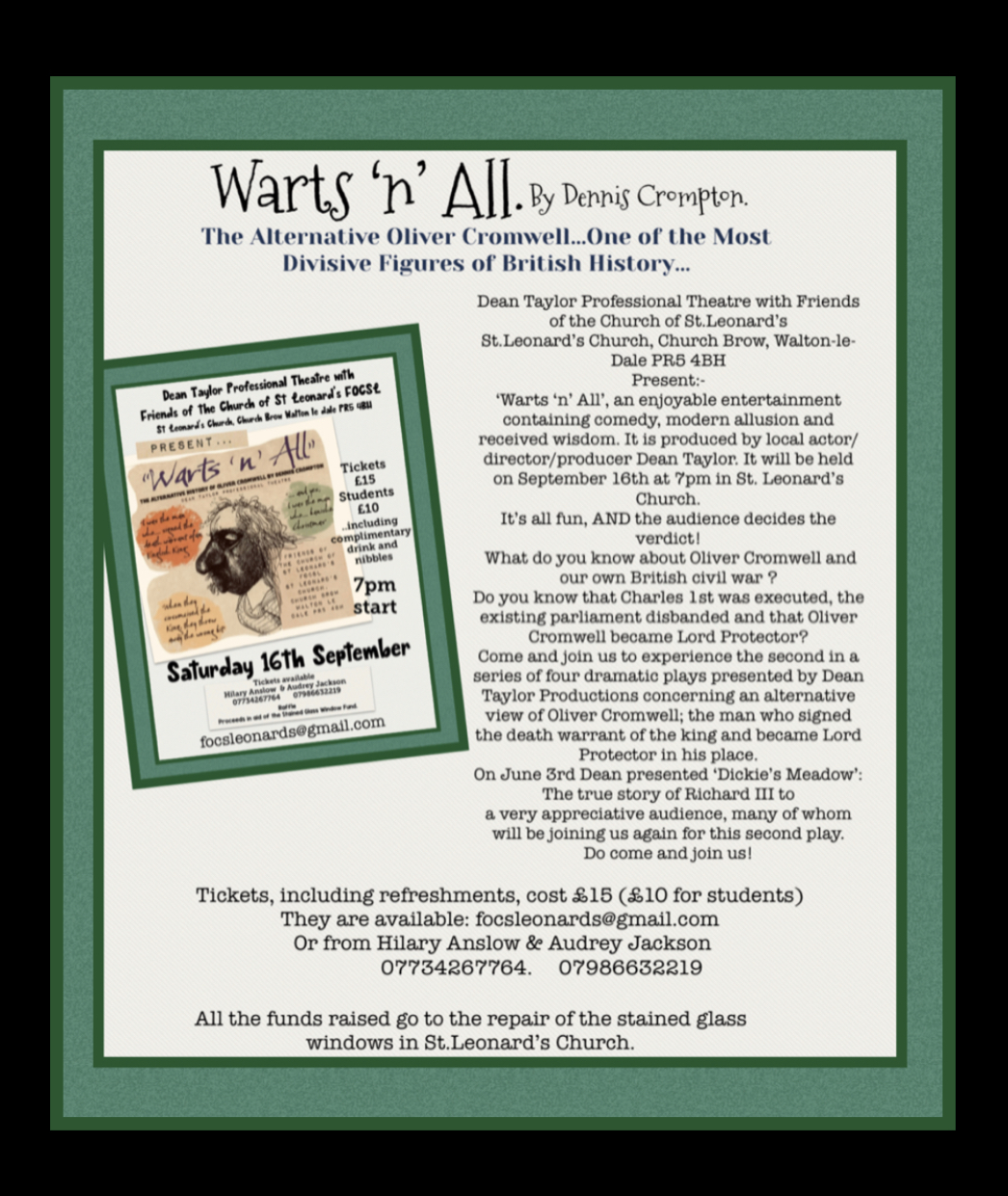 Warts 'n' All – an alternative take on Oliver Cromwell
Dean Taylor, our local actor/director/producer will bring to us another fantastic one-man theatrical production: The alternative Oliver Cromwell… one of the most divisive figures of British history… The previous show on Richard III was wonderful, and this one promises to be at least as entertaining. Tell your friends and family and bring them along!
During the interval, Friends of the Church of St Leonard will be serving refreshments, which are included in the ticket price. All funds raised will towards the repair of the stained glass windows in the church.